Welcome to Georgia Powerlifting
Home of the APC
New! Georgia Record Certificate
Georgia Record Application Form
Remember 9-11!!!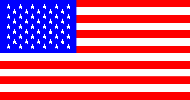 "Never give in--never, never, never, never, in nothing great or small, large or petty, never give in except to convictions of honour and good sense. Never yield to force; never yield to the overwhelming might of the enemy".


Winston Churchill 1941

IronDawg past Powerlifters of the Month




Golden Eagle photographed by Svetlana from our porch March 10, 2013.

IronDawg Powerlifter of the Month

Tim Day
20 years old, Titanz Fitness Center, Commerce, Ga.